Densen Customized Foundry OEM Custom Made Iron Cast Parts,Ductile Iron Sand Casting,Investment Silica sol Casting Parts
Product Description
Description

CUSTOM MADE PRECISION CASTING PARTS

OEM and Customized service

Application

Industrial parts,Machinery parts,construction parts,valve parts,train,craft,hydraulic pressure,

agriculturalmachinery,Marine hardware,Auto parts,electric power fittings,food machinery,

harness fittings,tools, mining machinery parts

Processing

lost wax casting process, die casting process, sand casting process. soluble glass casting process, silicasol casting process

Material

(1)grey iron, ductile iron , pig iron

(2)carbon steel, stainless steel, alloy steel

(3)aluminum alloy, aluminium, A380, aluminum 6061

(4)zinc alloy ,copper, brass, bronze etc

Weight Range

0.01kg-200kg

Tolernace

Controlled by ISO 8062 CT4-6

Design Support

Pro-E, UG,SolidWorks,AutoCad, PDF

Quality Control

Material, Dimension,Performance,inside defects,Balance test

Standard

ASTM,DIN,JIS,ISO,GB standards

Machining precision

±0.01mm

Surface treatment

Heat Treatment, Polishing, Plating, Machining, Anodizing, shot, sand blasting, zinc plated, oxide, galvanized etc.
Products show: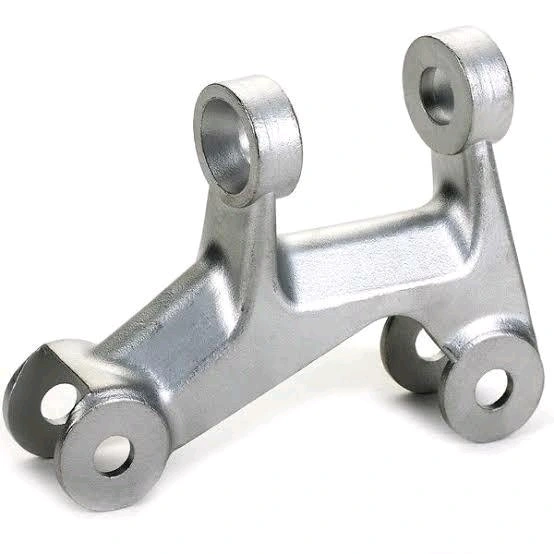 Declaration:
Products shown herein are made to the requirements of specific customers and are illustrative of the types of manufacturing capabilities available within Densen group of companies.
Our policy is that none of these products will be sold to 3rd parties without written consent of the customers to whom the tooling, design and specifications belong.
Sand Cast Parts
Because sand molds are very versatile and adaptable to design parameters, just about any shape is achievable. Sand casting can produce a wide range of different parts in weights ranging from less than an ounce to thousands of pounds. Deeco Metals excels at casting parts with simple to complex geometries for industries across the industrial and architectural spectrums. Some examples of the parts we produce are listed below.
Mechanical & Architectural Parts
Through sand casting, we're able to replicate simple and complex designs for mechanical and architectural parts with accuracy and efficiency. Fully machined castings can be quoted and are preferred, as we reject substandard parts.
Small to Medium Size Parts
Gearboxes and housings,All types of valve and strainer parts, bodies & housings,Gears,Pump parts, bodies & housings,Counterweights,Water fittings,Flanges,Flywheels & handwheels,Architectural products,Fence post parts,Marine anchors,Shipbuilding parts,Crankshafts,Propellers,Impellers,Pulleys and much more.
Large Parts
Equipment housings, Large parts for road trailers, Large pipe fittings: elbows, Ts, connectors, etc.
Wind power fittings & housings
Off-road equipment parts, Heavy machine bases and much more
Automotive Service Industry Parts
Automotive service industries rely on Deeco Metals for top-shelf sand cast parts. Some examples of auto and truck parts we manufacture via sand casting include:
Cylinder heads,Engine blocks,Engine exhaust manifolds,Transmission cases,Gearboxes,Brake drums,Wheel Housings,teering parts and many other parts
Company Information
Shenyang New Densen Casting and Forging Company is the sales company of Shenyang Densen Group of Companies. Features of New Densen simply summarized as below:
1. Trusted supplier of steel, iron & non-ferrous components;
2. Extensive documented quality program in place.
3. Castings, forgings, stampings, machining, welding & fabrication services.
4. 9 related factories, over 50 joint-venture sub-contractors.
5. 25+ years of manufacturing experiences, 10+ years of exporting experience
6. 100% of products sold to overseas customers.
7. 50% of customer base is forturne 500 companies.
Processing support
Casting Service:
Casting is a manufacturing process in which a liquid material is usually poured into a mold, which contains a hollow cavity of the desired shape, and then allowed to solidify.
New Densen offers multiple investment casting, sand casting, permanent casting, die casting, low pressure casting, ESR casting, lost foam casting, etc. Material can be handled include steel, iron, non-ferrous. Single component weight range is from 0.01Kg to 150 tons separately.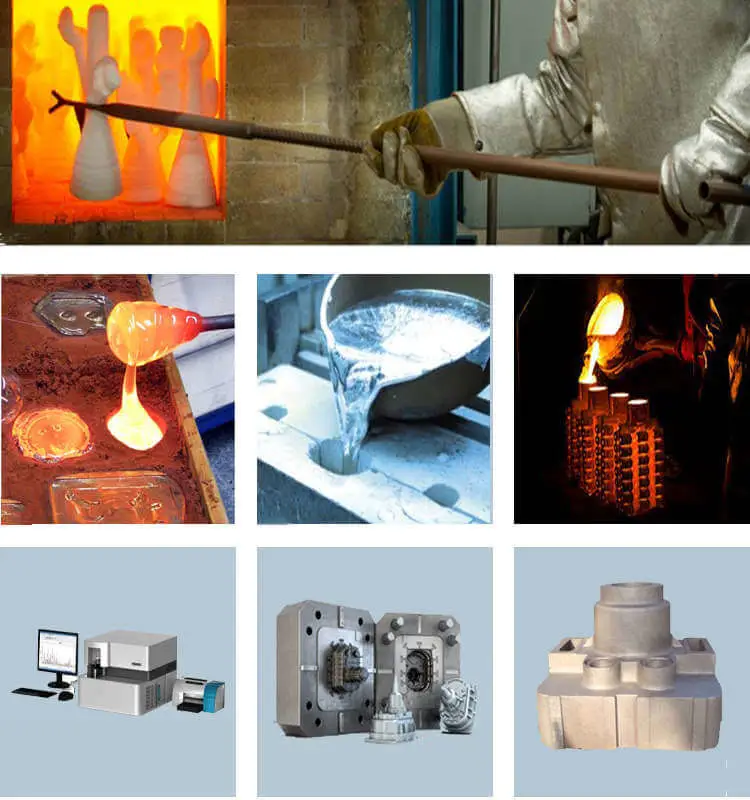 Forging Service:
Forging is a manufacturing process involving the shaping of metal using localized compressive forces. New Densen offers open die forging, closed die forging and ring forging services. Material can be steel, iron and non-ferrous. Material can be handled include steel, iron, non-ferrous. Single component weight range is from 0.1Kg to 50,000Kgs.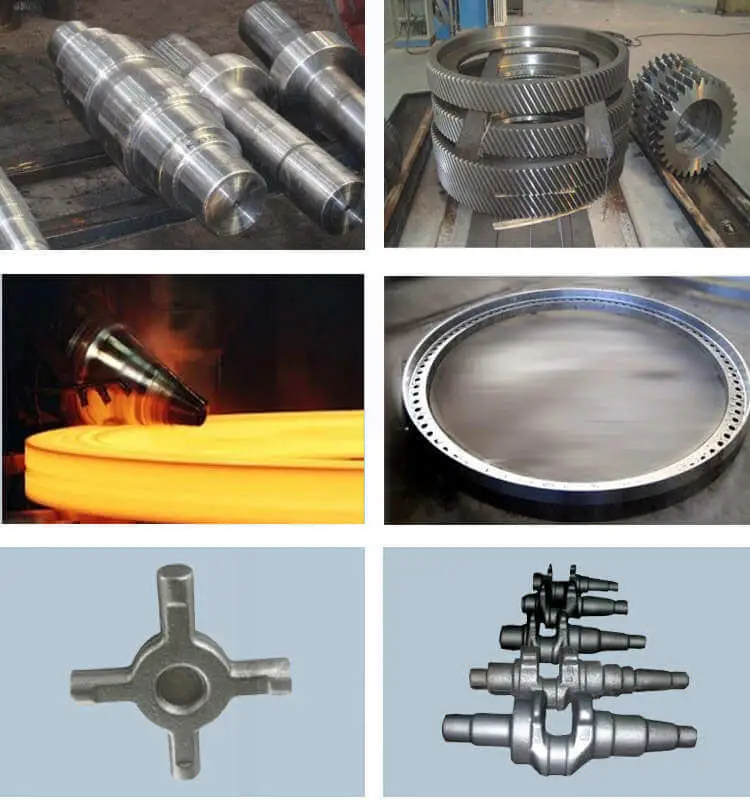 Stamping Service:
Stamping (also known as punching) is the process of placing flat sheet metal in either blank or coil form into a stamping press where a tool and die surface forms the metal into a net shape.
New Densen-XBL has more than 60 sets stamping equipments, is the designed supplier for several famous bands automotive companies, has the full ability to offer whole processes from blanking, stamping, welding, to electrostatic spraying for worldwide customers.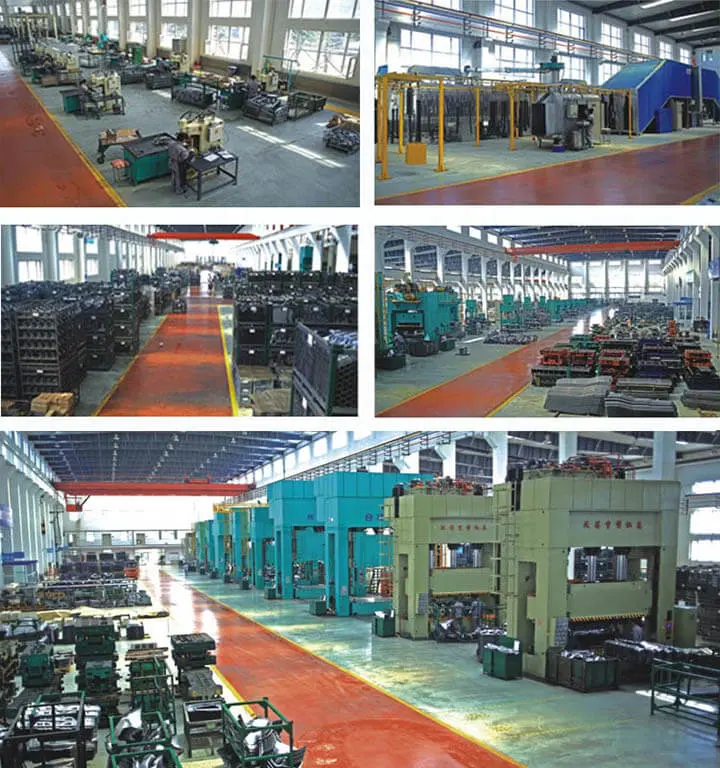 Welding & Fabrication Service:
Welding Frabrication is the fabrication process of metal structures by cutting, bending, then assembling the components together through welding
New Densen offers manual arc welding ,laser welding and robot welding etc. UT, MPT,RT,PT all are available used for inspection, WPS &PQR (Welding Process Specification& Procedure Qualification Records) before production is available under clients' requirement.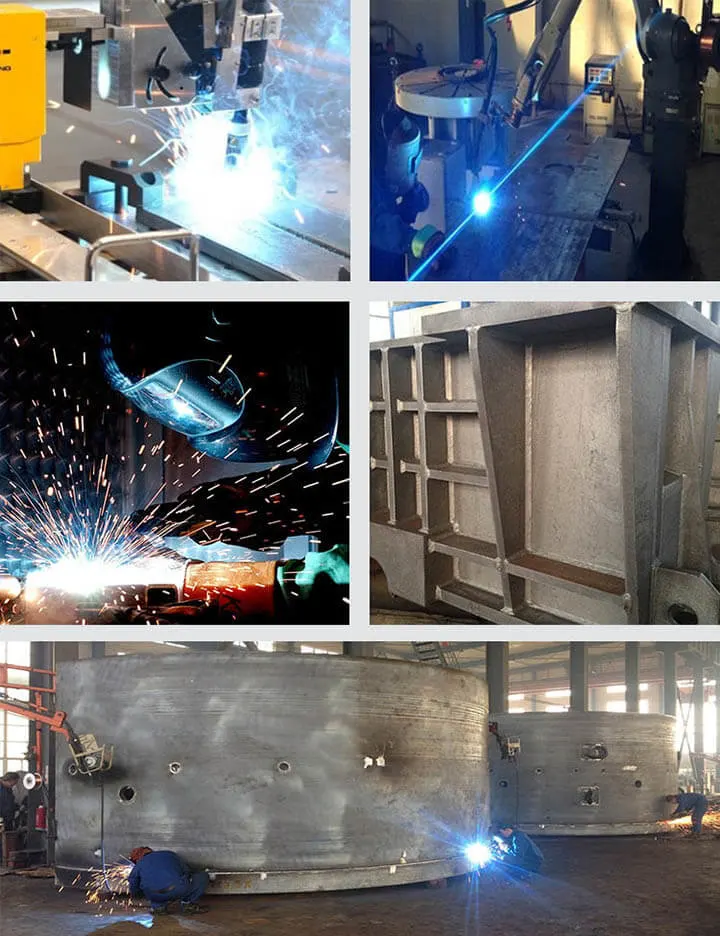 Machining Service:
Machining is any of various processes in which a piece of raw material is cut into a desired final shape and size by a controlled material-removal process.
New Densen-XBL has more than 60 sets precision machines incl. CNC center, boring, milling, lathing, etc., and more than 300 inspection instruments incl. 3 sets CMM with grade μm. Repeated tolerance can be maintained as 0.02mm. Meanwhile awarded by certificates ISO9001-2008; ISO/TS16949. New Densen-XBL specialized in high precise machining for small-middle-big metal components.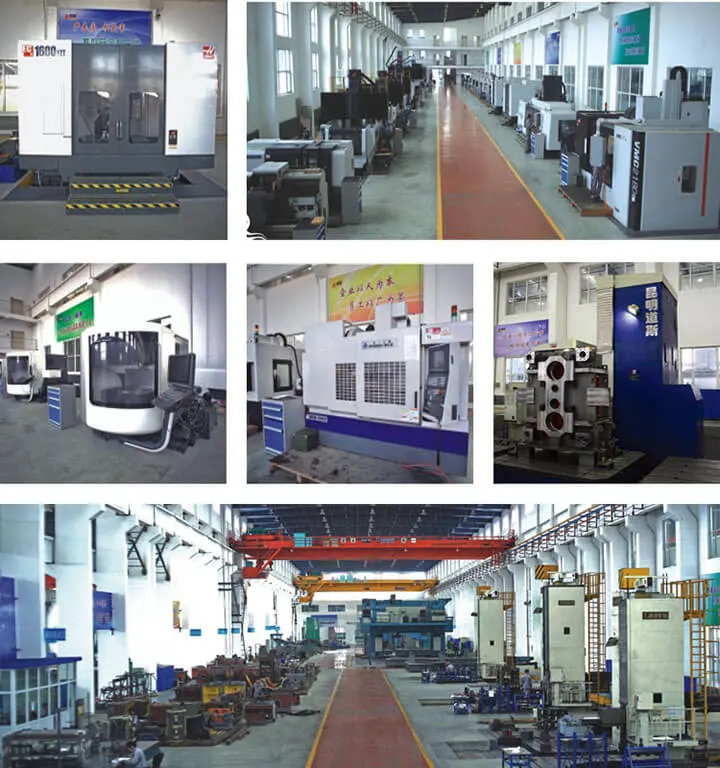 3rd Party Inspection:
New Densen worked as 3rd party inspection center besides its sister factories or sub-contractors' self inspection, Offers process inspection, random inspection and before delivedry inspection services for material, mechanical, inside defects, dimentional, pressure, load, balance, surface treatment, visual inspection and test. Weekly project follow-up report together with pictures and videos, full quality inspection documentation available.
New Densen also designed as 3rd party inspection representative for several customers when their products made by other suppliers.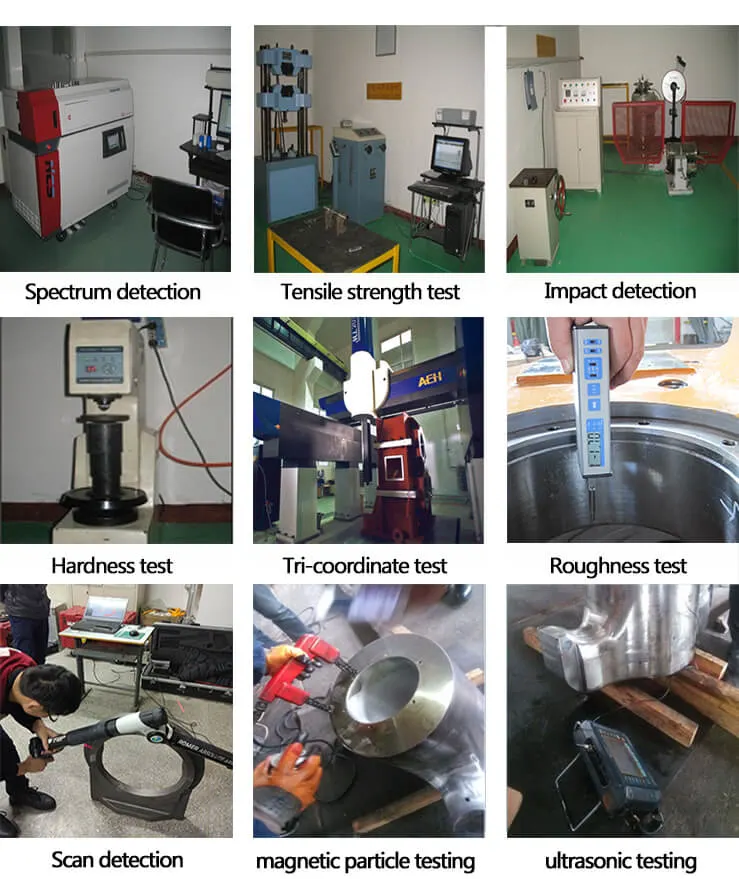 Application: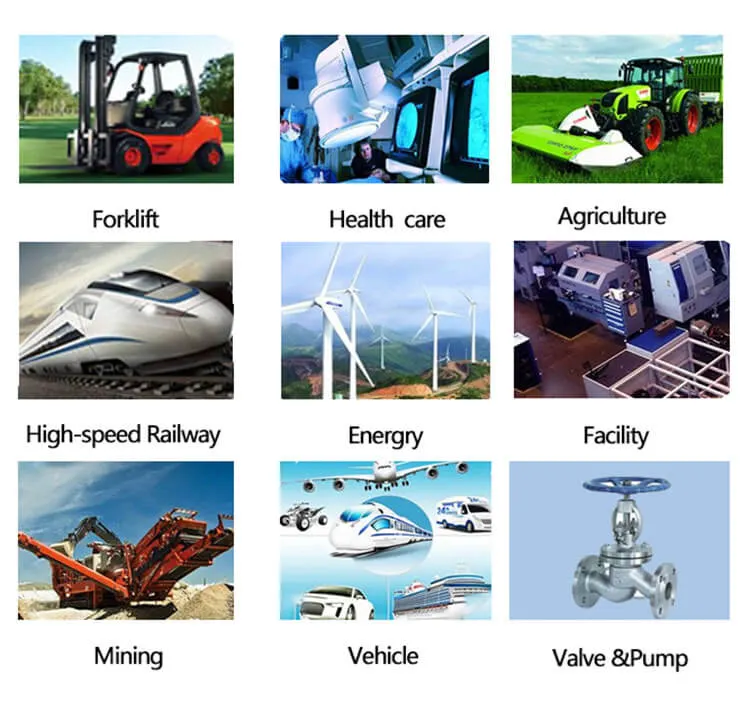 Contact us